How can we help?
Our team understands the ever-changing real world challenges that automation systems can solve. Using our experience to design powerful solutions with measurable results, we aim to deliver reliability for every project.
We would love to learn more about the challenges you're trying to solve. Our ears are always open!
OUR STRATEGY
It is our firm belief that success is measured by how accurately we can solve our clients' issues and meet their expectations. We listen to you first, then make recommendations within the boundaries of what is possible with the technology to help guide you to the best personalized solution for your needs.

System Design
A major component of a reliable system that is the core design. Hardware functionality is as equally important as the mechanisms for interoperability with the underlying programming. We help you address any potential issues in these areas, enabling your system to perform at an optimal level.
UI/UX
A great experience starts with the end-user. An intuitive and simple design mitigates frustration and difficulties with ease-of-use with the system. A properly planned user interface maximizes efficiency and reduces the steps needed to operate the system, minimizing troubleshooting time which could otherwise be costly.
Programming
Our solutions are tested rigorously in an effort to avoid bugs that interrupt daily operations. We aim for maximum system uptime to ensure the best ROI for your investment. A good programmer can make all the difference, since the underlying code is really the glue that forms the system functionality.
Service / Support
We prioritize timely responses to all of our customer support inquiries.
Good support means less for you to worry about!

Module Development
Code reusability is the cornerstone of fast,
reliable, and effective programming. If you're looking for a custom module to be developed, look no further!

Custom Programming
We can assist with
programming requirements of any kind (SIMPL, SIMPL+, SIMPL#, and SIMPL# Pro).

Consultation & Training
Need guidance or training with software planning/architecture? We can help!

Installation & Troubleshooting
Our experienced technicians can help with all of your
installation and troubleshooting needs.
Enterprise
– Video/audio conferencing
– DSP programming/calibration
– Town hall systems
– Lighting control
– Digital signage control
– Building management systems
Higher Education
– Video/audio conferencing
– Classroom presentation systems
– Digital signage control
– Training facilities
Government
– Video/audio conferencing
– DSP Programming/calibration
– Courtroom systems
– Voting systems
– Council chambers
– Digital signage control
Allegiant Stadium
Cisco Signage (SIMPL# Module Development)
A prominent stadium, featuring a large magnitude of digital signage located near the central part of Las Vegas, Nevada.
Our team developed an advanced Crestron SIMPL# module to control many aspects of the Cisco StadiumVision infrastructure throughout a large portion of the building.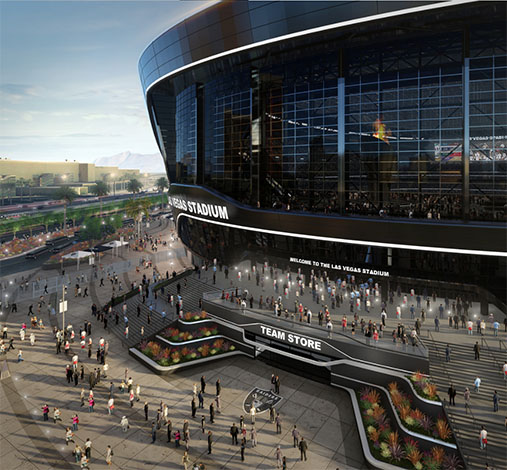 Photo credit: MANICA Architecture
"I found the C# fundamentals to be a great jump off point for dealing with C# as a Crestron programmer. The course is very insightful and gives great examples of how you can learn and implement SIMPL# into a project. The lessons are well thought out and constructed making it easy to follow along.
Other training courses I've seen touch the approach of trying to teach a software engineering degree but Troy takes the approach of giving examples of how as a Crestron programmer you'd use C# which is a great route to learn.
The example programs provided are very well constructed and are a great reference source for when you are building your own libraries. I've found them extremely valuable as I've started to use SIMPL# libraries more and more in my production code.
I would recommend Troy's course to any Crestron programmer that is looking for a starting point to get into C#/SIMPL#. I look forward to taking the SIMPL# Pro course he now has in the works."
Chris Horn – Elixir Programming
& Design
Contact
Need additional assistance? Please contact us here
Hours
We are available Monday to Friday, from 8:00 am to 5:00 pm MST.